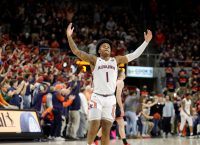 January 20 In the past five seasons, the conference had averaged just 3.8 teams per season in the NCAA Tournament. A lot of people felt that this was embarrassing, unacceptable. One of those was SEC Commissioner Mike Slive. FULL STORY

Lindy's College Football Playoff National Championship Game picks are up! Check out Mondy night's picks here! Guys are hot!

Lindy's NFL Picks Vs, the Spread for the Divisional Round of the Playoffs are up! The guys are hitting 59 percent on Picks to Click (4 of 5 agree) on the year! Check 'em out here!