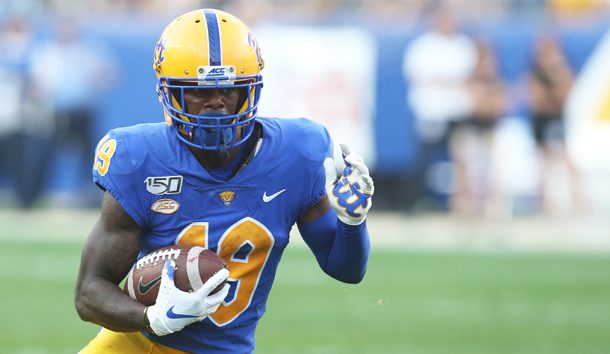 Playing at Duke on Saturday, Pittsburgh had a dominating 26-3 lead late in the third quarter and seemed to be coasting.
But, with just 38 seconds remaining in the game, the Blue Devils had stormed back, scoring 27 unanswered points to lead, 30-26. They had taken their first lead of the game on a touchdown pass with under two minutes to play.
That's when V'Lique Carter came to the rescue.
The sophomore wide receiver from West Palm Beach, Fla., caught a 26-yard touchdown pass from junior quarterback Kenny Pickett to put Pittsburgh back ahead in the 33-30 win.
The dramatic scoring reception, which provided the winning margin for the Panthers, is this week's U.S. Farm Raised Catfish "Catch of the Week."
Remember … for the tailgate tent or the pre-game party, U. S. Farm-Raised Catfish is always "the winning catch."
To find out more, visit www.uscatfish.com.