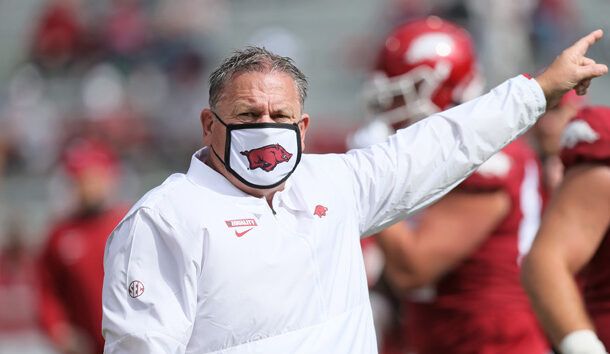 When I was growing up in Rock Creek, we didn't have pickle ball, or at least if we did, I didn't know about it.
We ate pickles and we played ball. But, we didn't have pickle ball. (If I'm wrong, hope that some of my Rock Creek friends will straighten me out about that.)
According to Wikipedia, pickle ball is a mixture of badminton, table tennis and tennis, played with a perforated ball, played on a hard-surface court. The goal is to hit the ball over a lowered net and stay within the boundaries.
The game was reportedly started in 1965 by a man named Joel Pritchard of Bainbridge Island, Washington, who along with two friends, constructed the first pickle ball when they lost their badminton shuttlecock … and the new sport was invented.
While the game was originally intended as a backyard game for kids, apparently that has changed. There are pickle ball leagues and a United States of America Pickle Ball Association with official rules. For example, players can't touch the net with any body part or paddle.
A report on the sport says that pickle ball "has exploded in popularity in senior citizen communities and nursing homes." That's probably more my style than those hard surface courts.
And, there's also Para-Pickle Ball, sometimes called wheelchair pickle ball. One explanation of those rules says that you can't hit the net with "walkers, canes or portable oxygen concentrators." Even closer to my style these days.
I'm pretty sure that we didn't have pickle ball in Rock Creek, and may still not. But, I do know that they have it in northwest Arkansas. I know because my longtime friend Steve Finney has been playing. Not sure if he has his own equipment and uniform, but he does play.
"Some of my friends and I started playing pickle ball in the spring," Steve explained. "It was a safe activity that we could do together outside and stay connected due to COVID.
"I had heard of pickle ball, but didn't know the rules or anything about the game until one of my best friends painted pickle ball lines on his driveway and invited us over to play. I thought it was a sport that old retirees in Florida played, but quickly found out that it's a fun game with strategy, skill and some level of athleticism."
Not trying to influence Steve and his friends to abandon pickle ball, but they may not want to schedule any matches soon on weekends. New head football coach Sam Pittman is in the process of giving you something better to do.
It's easy to understand why Razorback fans might have been looking for a diversion. Their football team hadn't won an SEC game in two years, lost to Group of 5 teams at home and had more empty seats than full ones in the stadium.
And, when the Arkansas administration joined three other SEC schools in replacing head football coaches after last season, they took the road less travelled. While fans of Ole Miss (Lane Kiffin), Mississippi State (Mike Leach) and Missouri (Eliah Drinkwitz) were excited about securing well-known experienced head coaches, most people outside Fayetteville, Ark. and Athens, Ga. were asking, "Sam WHO?" Picking a contestant from the "Masked Singer" television series would have drawn more excitement.
But, it wasn't that way with diehard Razorbacks.
"Every Arkansas fan knew about Sam Pittman from his time here before," explained Steve, an advertising executive, who along with his wife Caryn, have three sons who have attended the University of Arkansas. "Under (Brett) Bielema, we had felt his loss almost immediately in offensive line play. But at first, I don't think people considered him (Pittman) the likely head coaching candidate."
There was a groundswell of support from his former Arkansas players, especially his linemen, who made an impassioned plea to the university administration to interview and hire Pittman. So it happened.
But even after he and his staff were hired, most "experts" still picked Arkansas to be the worst team in the SEC West, win few if any games, and fare worse that the other three teams with new coaches.
But, what has really happened?
Mississippi State won the biggest shocker of the season, putting up 44 points and over 600 yards passing in defeating national champion LSU in Baton Rouge in the opener. Since then, the Bulldogs have only scored 30 points combined in the next three games, lost all three, and benched quarterback K.J. Costello, who leads the nation in interceptions.
Ole Miss also sits at 1-3, having beaten only Kentucky when the Wildcat placekicker missed an extra point try. Of the 76 teams that have played major college football so far this season, the Rebels defense ranks No. 76 … dead last.
Missouri also has just one win, over LSU when the game was moved to Columbia due to a hurricane and it took 45 points to win that one.
And then there's Arkansas. You remember, that team coached by "Sam Who."
They sit at 2-2 with losses to Georgia and Auburn. Against the Bulldogs, they led at halftime 7-5 over Pittman's former employer. By comparison, Georgia scored 24 on both Alabama and Auburn by halftime. And, against Auburn, despite falling behind early, the Hogs came back, ending on the short end of a winnable ball game.
What about the two wins? They were against Mississippi State and Ole Miss, led by two of those other new coaches.
One week after State put up 44 in Baton Rouge, they put up 30 fewer points at home against Arkansas in a 21-14 loss. And one week after Ole Miss scored 48 points, had almost 650 yards and scored eight times against Alabama, the Rebels couldn't even score until the third quarter (already trailing 20-0) and were held 200 yards below what they gained against the Crimson Tide.
What's happened up there in Fayetteville?
Importantly, the head coach wants to be there. It's hard to over-emphasize how important that is. He was successful and well-liked during his first stop in Fayetteville. He was glad to get back and Arkansas folks were glad to have him.
Pittman and his staff are getting the most out of their talent. It helps to have graduate transfer Feleipe Franks at quarterback after two seasons in Gainesville as the starting quarterback. Treylon Burks is among the better receivers in the conference and Rakeem Boyd is among the best runners. The skilled people on the field for Pittman are good; there just aren't enough of them.
And, maybe most of all, he has changed the mindset on North Razorback Road. There's excitement again about being at the game. There's hope that the game will be competitive, maybe with a win. There's a reason to be there rather than sitting at home with multiple remote controls … or even playing pickle ball in the driveway.
"It's still way too early to staring naming streets or constructing statues, but everyone is excited to have Coach Pittman and his staff here," Finney concluded. "It's so refreshing to have a coach that is excited to be here to lead our team."
Steve made no mention of upcoming pickle ball matches, but I read somewhere that there has been discussion about adding the sport to the venues for upcoming Olympic Games, maybe even for the Senior Olympics.
Don't know if Steve and his friends might want to consider training for that, or even inviting me to think about that Senior thing.
In the meantime, those guys and thousands of their fellow Razorback fans might want to make plans not to miss any home games once COVID restrictions are lessened. You probably want to hold time for postseason bowl games in late December, too.
Sam Pittman looks pretty good now when looking at that quartet of SEC teams with new head coaches.
Soooie, Sam! Soooie!