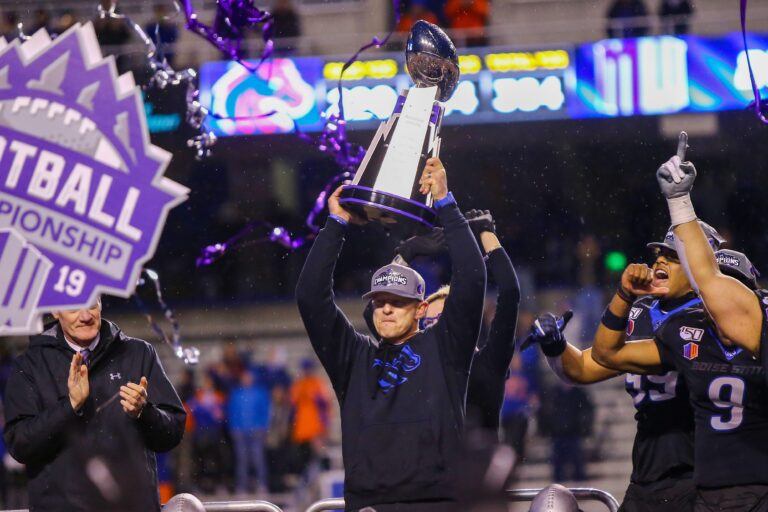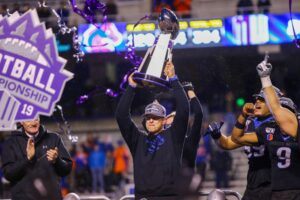 Auburn's coaching search has come to an end.
The Tigers new head man is Bryan Harsin, who went 69-19 in seven seasons at Boise State from 2014-20. Harsin's Broncos captured the Mountain West title in 2014, '17 and '19.
The Broncos went 5-2 this season and lost to No. 25 San Jose State, 34-20, in the Mountain West Championship Game Dec. 19.
"I'm incredibly excited and humbled for the opportunity to be at a place like Auburn University," Harsin said. "I knew it would take a special opportunity to get me out of Boise and Auburn is exactly that, the chance to compete at the highest level for one of the greatest programs in college football.
"I have a tremendous amount of respect for the coaches and players in the Southeastern Conference, but am ready to help build a foundation at Auburn where we can consistently compete for championships. I want our program to make Auburn proud both on and off the field with consistent excellence. I'm very grateful to Allen Greene and Dr. Gogue for this opportunity. Kes, our kids and I can't wait to meet the Auburn family and get to work! War Eagle!"
"We are thrilled to welcome Coach Harsin to the Auburn family." Athletic director Allen Greene said. "He's a proven winner whose record speaks for itself. Coach Harsin impressed me with his detailed plan to lead Auburn to consistently compete for championships in the Southeastern Conference.
"I'm grateful to Gen. Burgess, Quentin Riggins and each member of our advisory committee for their commitment to Auburn during this process. We look forward to welcoming Bryan, Kes and their children to the Plains to introduce them to the Auburn family."