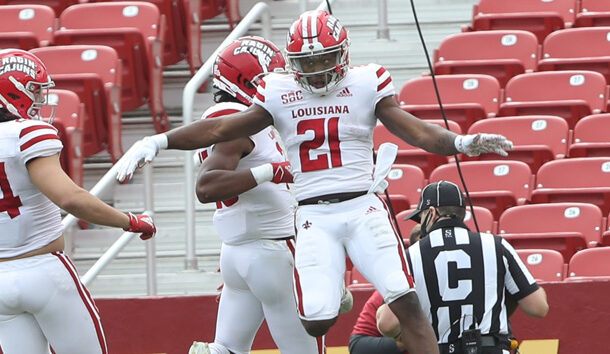 Sun Belt Conference member Louisiana entered its matchup with No. 23 Iowa State as an 11.5-point underdog, but it was the Ragin' Cajuns that emerged with a stunning 31-14 win.
The victory was sparked by a 95-yard kickoff return by sophomore running back/returner Chris Smith in the second quarter and an 83-yard punt return for a score by junior cornerback/returner Eric Garror in the fourth quarter.
"We've got a lot of belief that the University of Louisiana should always have a competitive team," Ragin' Cajuns head coach Billy Napier said. "We're fortunate we got the necessary things from our administration. They decided they wanted to have an exceptional Group of Five football program.
"They gave us the money to go hire the people, they've given us the resources inside the building to really run a Power Five operation. This is what we expected to happen."
Senior quarterback Levi Lewis, along with a strong defensive effort, were key cogs in the Ragin' Cajuns first road win (1-26) over a Top 25 opponent in school history. Lewis' 78-yard touchdown pass to sophomore wideout Peter LeBlanc gave Louisiana a 17-14 late in the third quarter. Lewis finished the game with 154 yards passing.
Defensively, the Ragin' Cajuns limited Iowa State quarterback Brock Purdy, a junior and one of the Big 12's top players, to 16-of-35 passing for 145 yards, no touchdowns and an interception. It was the Cyclones lowest passing total in two years.
For their performance in Ames, Iowa, Louisiana is this week's Lindy's Team of the Week