AL East
New York Yankees: The Yankees probably can't finish first with a rotation of Gerrit Cole and assorted misfits. But rest assured, by the ghost of George Steinbrenner, that help will be forthcoming.
Toronto Blue Jays: It is time for the child prodigies to take the next step. Vlad Jr. should be blasting dingers by now, and not just in the Home Run Derby.
Tampa Bay Rays: Where do the Rays stand after trading Blake Snell? Well, they picked up Michael Wacha, who has been one of the worst starters in the game the last two years.
Boston Red Sox The Red Sox seem hellbent on dislodging the Rays as the cheapest team in baseball. The difference is, except for the left side of their defense, they have no real keepers.
Baltimore Orioles: Earl Weaver wouldn't like this team: no big bopper in the middle of the order (that's what they paid Chris Davis to be), no ace (or two) in the rotation, no vacuum cleaners on defense.
AL Central
Chicago White Sox: As long as Tony La Russa takes his Metamucil and doesn't nod off in the dugout, the White Sox are good to go. Not many teams have as many good, young players.
Minnesota Twins: Kenta Maeda/Jose Berrios are no Scherzer/Strasburg, but they are highly reliable. The Twins' big challenge: beat the Yankees in the playoffs.
Cleveland Indians: The Indians aren't cooked yet, so long as they don't plan to trade Shane Bieber and Jose Ramirez anytime soon. They won't miss Brad Hand.
Kansas City Royals: Whit Merrifield and Adalberto Mondesi are outstanding players, and Salvador Perez is still around. The rest of the lineup is waiting for upgrades.
Detroit Tigers: They're not going to be bad forever, not with Casey Mize, Matt Manning, Tarik Skubal and Spencer Torkelson coming out of the farm system, sooner than later.
AL West
Oakland A's: The Athletics still need a new ballpark and haven't spent squat in the free agent market, yet they still fi eld a hard-to-beat team. Matt Chapman could be this year's MVP.
Los Angeles Angels: It would seem the Angels could play at least .500 ball with Mike Trout and Anthony Rendon in the lineup. Here's wishing a fond farewell tour for Albert Pujols.
Houston Astros: The days of being sign-stealing, trashcan-banging cheaters are over for the Astros. And now they are losing stars they no longer can afford to pay.
Seattle Mariners: As long as Marco Gonzales and Yusei Kikuchi are at the top of their rotation, the Mariners will be a bottom-tier team.
Texas Rangers" Not much to see here. The boy-wonder GM, Jon Daniels, has made a big mess of things. Trading Lance Lynn should have been the last straw.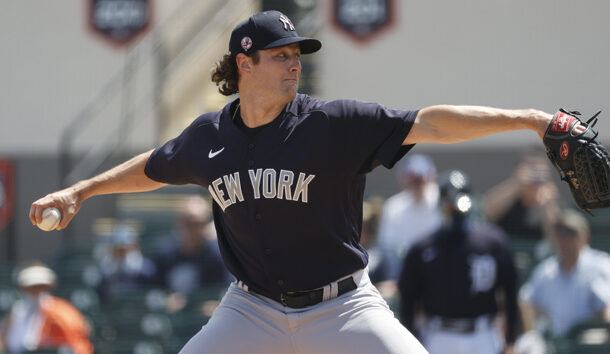 AL MANAGER OF THE YEAR
Charlie Montoyo, Blue Jays
AL MOST VALUABLE PLAYER
Alex Bregman, Astros
AL CY YOUNG AWARD WINNER
Gerrit Cole, Yankees
AL ROOKIE OF THE YEAR
Randy Arozarena, Rays
AL ROOKIE PITCHER OF THE YEAR
Triston McKenzie, Indians
AL DIVISION WINNERS
EAST: Yankees
CENTRAL: White Sox
WEST: Athletics
AL WILD CARD TEAMS
Blue Jays, Twins
AL CHAMPION
Yankees